Commercial roofing services since 1979
Commercial and industrial roofing with a simple goal: your success.
Fill Out The Form Below To Begin Your Roof Estimate
Commercial Roofing Company
The Search For Commercial Roofing Company Near Me Is Over
At North American Roofing, we continuously strive to be the leading roofing contractor for business owners throughout the United States. We specialize in industrial and commercial roofing, and our primary focus is to provide our customers with the highest quality workmanship possible. We are roofing experts with over 43 years of experience in the roofing industry and are dedicated to providing our customers with the best possible roofing solutions. Our team has the skill and knowledge to install, repair, or replace any type of roofing material on your commercial property. Additionally, we are proud to offer our exceptional StarCare™ maintenance plan to ensure our commercial clients receive not only superior customer service but also 24/7 coverage and fast response times for emergency roof repair. Give us a call today to learn more.
We Provide The Dependable Commercial Roofing Services You Need
Here at North American Roofing, we understand that your roof is one of the most important parts of your business. We offer comprehensive roofing services covering everything from roof inspections and repairs to a complete roof replacement project and emergency services. We also provide roof protection options to our commercial customers through durable coatings, which can help to extend the life of your roof and reduce energy costs. Whether you're dealing with a roof leak or just want to ensure that your roof is in good condition, we can help. Call us today to meet with one of our highly trained roofing contractors. We'll be happy to answer any questions you have and help you find the best solution for your roofing needs. Some of our commercial roof services include:
Roof Repair
Roof Maintenance
Emergency Roof Service
Roof Coating
Roof Replacement
Flat Roof Installation
Metal Roofs
And More
As a roofing business, we work with various property owners throughout the United States, on a wide variety of roofing systems. Commercial roofing projects can include schools, warehouses, skyscrapers, industrial buildings, and more. At North American Roofing, we partner with some of the industry's top manufacturers to provide our customers with the best possible roofing products and materials. These manufacturers include GAF, Firestone, and Carlisle SynTec. We're proud to offer our customers high-quality roofing products and services that are backed by some of the most trusted names in the industry. If you're in need of a commercial roofing contractor, we encourage you to give us a call to see how we can help you with your roofing needs.
We Are Social;
Our ears are the best tools we use on any industrial roofing job.
That's the North American Roofing Way.
North American Roofing provides re-roofing and repair services to businesses and building owners across the entire United States, Puerto Rico and the U.S. Virgin Islands.
Customers benefit from vast network of installation and repair teams who bring a forensic approach and technical precision to every project.
With well-positioned national crews, engineered scope writing and an excellent safety record, North American Roofing is the roofing partner you have been looking for.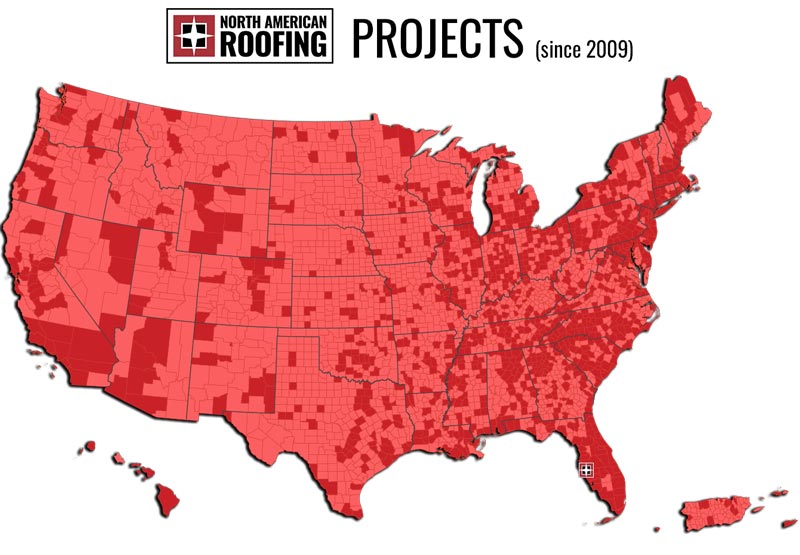 STRENGTH IN NUMBERS
Since 1979, our crews have installed and serviced commercial buildings and industrial facilities for the nation's largest companies. Thanks to our satisfied customers, we've had the honor of installing and servicing:
Over 1 Billion square feet of low-slope, single-ply roofing including
30,000 roofs and counting
Roofs for bellweather companies including:

Walmart
Home Depot
Cardinal Health
Lowe's
AB InBev
GE
GKN
Michelin
Best Buy
Need more facts?
5A1 D&B Rating
98% Customer Retention
OSHA Certified Field & Management
Data-driven, technology based
Top-Tier With All Manufacturers
Superior Buying Power
KPI Measurement Dashboards
Lean-focused

A CONTRACTOR YOU CAN TRUST
We might be the largest, centrally-managed roofing contractor in the United States, but our true strength begins with our people. Since 1979, the people who work with you are there to listen to your needs and respond with the perfect roofing system for your facility.
Here are some of the major roofing systems we custom-engineer and service: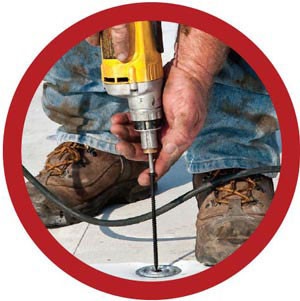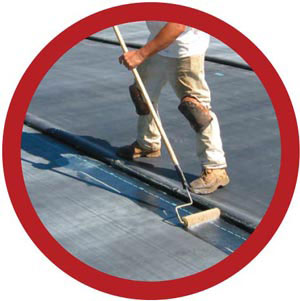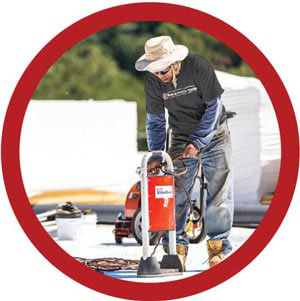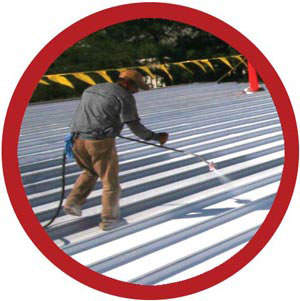 Ready to Get Started?
North American Roofing is trained and certified to install every major roofing system available. We've received prestigious, industry-leading designations from:
GAF
Johns Manville
Carlisle Syntec
Firestone
Fibertite (Seaman's Corporation)
Sika Sarnafil
Since each manufacturer has its own stringent safety and quality requirements to offer these designations, you know you have chosen a national contractor that has earned the trust and respect of the industry.
When You Need A Reliable Roofing Contractor Give Us A Call
North American Roofing is committed to providing commercial clients with the best roofing systems and services in the industry. We understand that business owners have a lot on their plate, and we want to help make roof maintenance and repairs as easy and stress-free as possible. That's why we have our 24/7/365 Service Department for emergency roof repair and the preventative maintenance program, StarCare™. With North American Roofing as your trusted commercial roofing partner, you'll benefit from competitive pricing on everything from snow removal and leak repairs to roof storm damage and energy audits. If you're looking for a commercial roofing team that can handle anything, don't hesitate to give us a call.
Neighborhoods
South Tampa
,
West Tampa
,
North Tampa
,
Tampa Heights
,
Channel District
,
East Tampa
,
Fern Cliff
New Tampa
,
Old West Tampa
,
New Suburb Beautiful
,
Seminole Heights
,
Beach Park
,
Riverside Heights
,
Ybor Heights
Grant Park
,
Tampa Palms
,
Bon Air
,
Uptown Tampa
,
Plaza Terrace
,
East Ybor
,
South Seminole Heights
North Bon Air
,
Virginia Park
,
Wellswood
,
Belmont Heights
,
Lowry Park North
,
Southeast Seminole Heights
,
Rivergrove
Rivercrest
,
Northwest Tampa
,
Oakford Park
,
University Square
,
Palmetto Beach
,
Woodland Park
,
Bayshore Gardens
Hyde Park
,
Palma Ceia West
,
Sun Bay South
,
Downtown
,
Jackson Heights
,
Northeast Mcfarlane
,
Historic Hyde Park North
West Riverfront
,
Tampa Overlook
,
Bayshore Beautiful
,
College Hills
,
Palma Ceia
,
Beach Park Isles
Talk To Us.
Every great roof starts with a phone call.