How North American tackles ever-evolving technological advancements.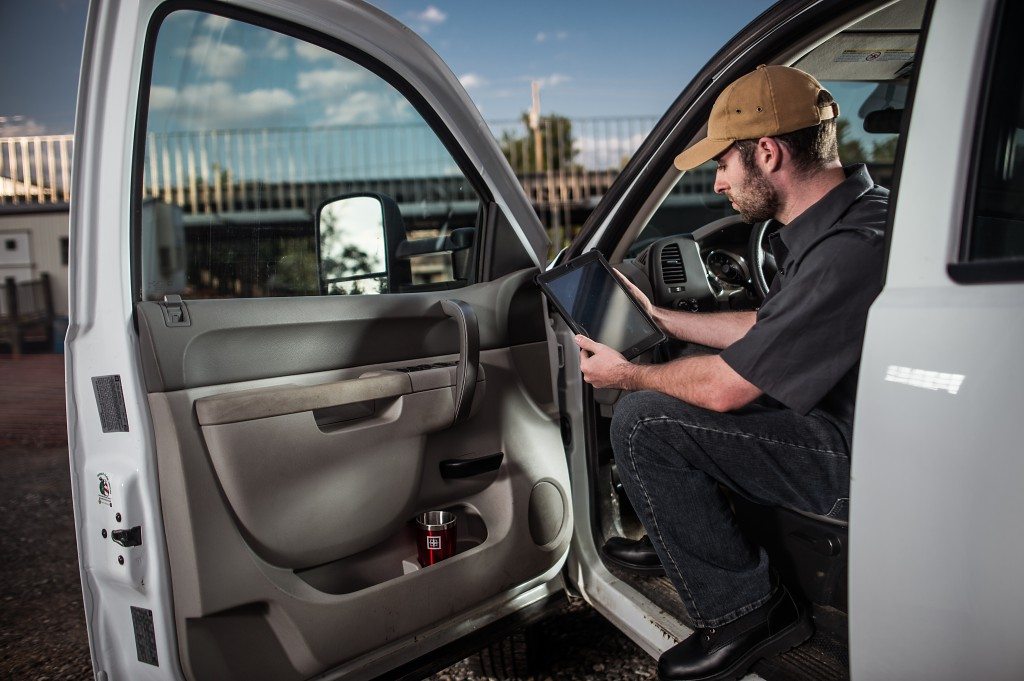 The rate at which the technology we use daily is increasing exponentially and the roofing and construction industry are no exceptions.  Every year, the MIT Technology Review lists the 10 greatest technology breakthroughs of the year.  Several on the list this year could really make significant impacts in the construction industry as a whole.  For instance, at Caltech, Materials Scientist Julia Greer is designing and building with nano materials that are tailored to be strong yet flexible and lightweight.  For the construction industry this could mean a variety of new lighter building materials for better energy efficiency.  Or how about car-to-car communications that allow cars to talk to each other and avoid crashes.  Europe and Japan are already doing field studies.  And we are all seeing the integration of drones into society and the applications in the construction industry are already happening.
It seems like only yesterday that we put iPads in the hands of all our field employees at North American Roofing to increase our efficiency and communication with customers and our corporate office.  Today we are talking about  utilizing drones and webcam access. We are looking at new innovations in building materials and better methods for installing projects.  We are using infrared scanning to detect moisture problems and new software for quicker inspection reports. And we can be sure that tomorrow will bring even greater advances in technology.
Yet with any technological advancement comes change.  To be successful, a company has to be financially sound for the technological investment and IT-strong to support it.  They have to be capable of hiring and training employees to continually adopt new ways of business and be process-oriented to execute and measure the success or failure of any technology implementation.  As we have employed technological advancements within North American Roofing, we have found that constant open communication and a teamwork atmosphere have allowed us to embrace these changes far better. Most importantly, it has allowed us to adapt quickly to technology that enables us to better serve our customers – and that's just a win-win scenario for us.
Technology is going to continue marching forward and it's up to us as leaders to make sure our company is marching to the same beat.  Bill Gates once said " Information technology and business are becoming inextricably interwoven.  I don't think anybody can talk meaningfully about one without talking about the other."  We are excited about how today's technology breakthroughs are going to advance our business and our industry as a whole to better serve facility owners.  What has been your biggest technology adoption this past year?  How have you and your team handled the changes?  Join the discussion. We would love to hear from you.
-Kelly Wade, COO